I had a big clean up late last year, but because of my broken arms (yes, I broke the same one twice with only a 5 day gap between argh!) I wasn't able to attend the in-person destash markets that I had hoped to….. so, I had the idea for a virtual Aussie Destash Weekend!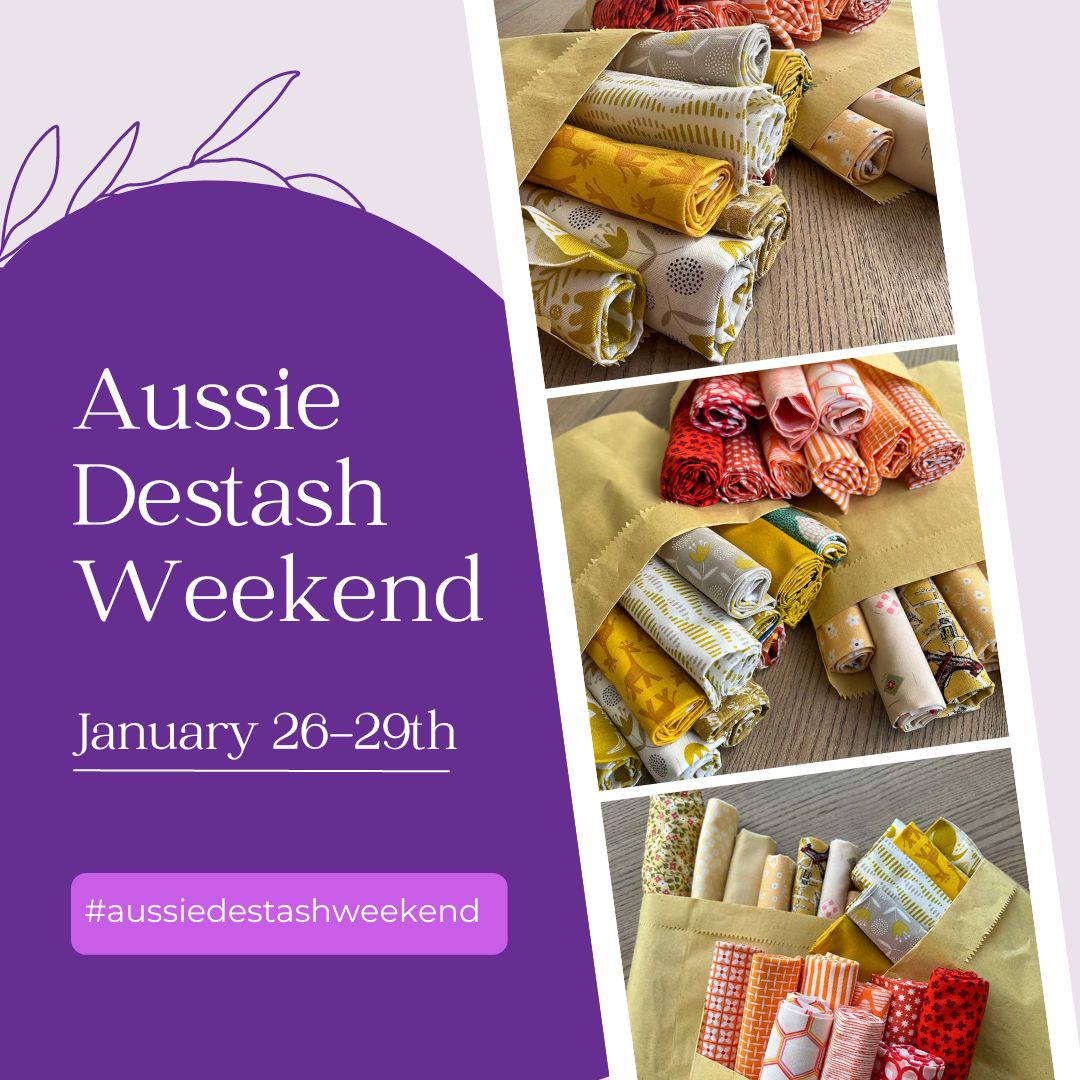 I am going to be posting all my destash items on Instagram frm my @anneboundydestash account, using the hashtag #aussiedestashweekend and I thought if you had items you wanted to destash as well, you could join in!
The more the merrier! You tell your friends about it, I tell my friends, everyone comes on Instagram and follows that hashtag and we all sell some things (and probably find some things too!)
Just start getting your items ready that you want to destash, work out your pricing, take your photos and be ready to start posting them on January 26th – 29th. Whichever day suits you better over the weekend.
Tell your friends about it, post it in your Instagram Stories, Reels, Posts. Send it out in your newsletters – a great way to start the New Year cleaning out your sewing space.
AND if you want to send me three SQUARE photos of your items, I can even create a personalised Aussie Destash Weekend image for you : ) Just email me patterns (at) saidwithlove (dot) com (dot) au